Location
Palmiet Nature Reserve, Ethekwini

About
The Palmiet Nature Reserve is located in Westville which forms part of the eThekwini Metro Region of South Africa. After being opened up as a Nature reserve in 1972 the Palmiet Nature Reserve was officially proclaimed a Nature Reserve on the 1st June 2006, and is now managed by the Parks, Recreation and Culture Department of the eThekwini Municipality. There is a dedicated on-site Reserve Manager and 3 municipal rangers. In addition, the Reserve also has a Palmiet Committee consisting of enthusiastic volunteers and an Honorary Ranger which provide additional funding and human resources to the Nature Reserve. The reserve and river is named after the riverine plant Prionium serratum (Palmiet) which was formerly abundant in the area. The Reserve offers diverse ecological and wildlife habitats and is home to more than 150 bird and 170 tree species. It is a haven of solitude in the heart of the residential suburb of Westville with about 15 kilometres of hiking trails, including those extending into the University of KwaZulu-Natal Westville Campus Conservancy . It offers many educational and recreational opportunities for scholars, residents and visitors from further afield.
Bergtheil Museum, Durban Local History Museums, Ethekwini Municipality
Location
Durban, Ethekwini Municipality

About
The Bergtheil Museum is housed at Westville's oldest house, c1840s. The museum represents a modest house in its kitchen and bedroom exhibitions but also the histories of the area of Westville. Westville and surrounding communities had been known as home of German settlers who were brought to the colony of Natal in 1847 by Jonas Bergtheil to work in his farm. The archives of this museum keeps records of these settlers and their descendants. The museum also has an exhibition of archaeological findings discovered at the Westville Palmiet iGwalagwala shelter, representing early communities of the area.  The museum interestly encourages you to travel with time and see how society has evolved. 
Location
Plymouth, United Kingdom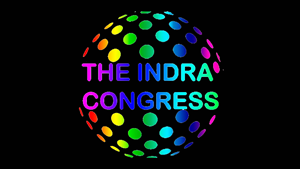 About
Indra's (International Development of Reconciliation through the Arts) mission is to empower young people to use the creative arts in order to make meaningful changes in the world.  Over the past 15 years, inspired by the image of Indra's Net, a powerful metaphor for mutuality and interdependence, we have developed a network of young people, artists, academics, educators and others around the world who share a commitment to developing the arts as a vital resource to help young people build personal resilience and effect change in their societies.  Indra currently has partners across the UK in Plymouth, Burnley, Rochdale, Trafford (Manchester), Glasgow, Cornwall and Derry.  Internationally Indra has partners and collaborators in Palestine, South Africa, Sierra Leone, India, Brazil, Nigeria, Greece, Tunisia, USA, Canada and Malta.
Location
Durban, KwaZulu-Natal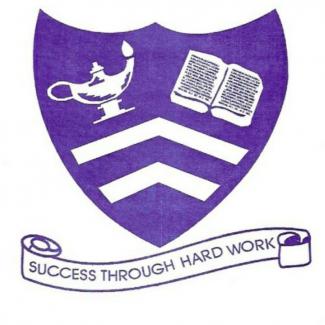 About
Bechet High School is a government school, located in Durban, KwaZulu-Natal Province.
Centre for Communication, Media and Society, University of KwaZulu-Natal
Location
Howard College, Durban
About
CCMS offers a range of postgraduate degrees (Honours, MA, PHD) in the Southern African region's premier graduate research and educational unit in Culture, Communication and Media Studies. CCMS staff are internationally recognised scholars, and the postgraduate programmes reflect our interdisciplinary and international research culture which draws on media studies, television studies, film studies, cultural studies, history, and health communication. Modules offered reflect the research culture of CCMS and include: media theory; cultural studies in practice; media in the global world; South African mediascapes, social change & health communication; and research methodology for media and cultural studies. A wide variety of teaching styles are used to support your learning such as lectures, seminars, workshops, and individual supervision. CCMS offers highly structured degrees with weekly seminars, and close supervision. Students typically work in small groups, with intensive expert support. Each student is allocated an academic advisor, thereby ensuring their success. The CCMS graduate programme prepares you for a wide range of future careers. The independent thinking, creative approach to problem solving,  and analytical and presentation skills you will develop are valuable in many job roles. Graduates typically find employment in a wide range of professions, including Non-Government or Community-Based Organisations, Film Industry, TV and Radio broadcasting, Marketing & Market Research, Journalism, and Community Development.

About
The Artefacts website of the World Wide Web makes information of interest about the southern African Built Environment readily accessible and freely available in the public domain. The researches of Joanna Walker - when at the Human Sciences Research Council, thereafter the South African Heritage Resources Agency - form the core information, although here curated as an electronic relational database. This project is pursued independently and without financial assistance as an interactive web-based resource, with Frank Gaylard as webmaster and Roger Fisher as researcher and advisor. The core data is expanded with contemporary information, illustrative material and additional resources which is continuously being maintained, extended, corrected and upgraded to conform to the most recent developments in electronic web-based media platforms. This is an on-going project, with all contributions submitted voluntarily as open-source information. All contributors are acknowledged and all consulted material referenced to source. Copyright vests with the authors of unique material, and we facilitate communication with contributors as requests for permission to use such material arise.
National Arts Council South Africa

About
Projects funded and year
South to North: Arts for Social Change 2, Dec 2020 to Mar 2021
South to North: Arts for Social Change 1, July 2020 to June 2021
ARROWSA Indaba Congress Plymouth, 2015
Indra Global Youth Congress, 2014